I just recently wrapped up all the designs for the 2009 wedding season. It feels so great to be all caught up but I'm seriously missing all the cool bride and grooms I worked with in 2009. A lot of you have your albums by now and I'm so happy you have been enjoying them.

I thought I would post some favorites from some of the weddings I shot. You'll notice that the designs are very simple and timeless. This allows your photographs to take center stage in your album.

Alexis and Paul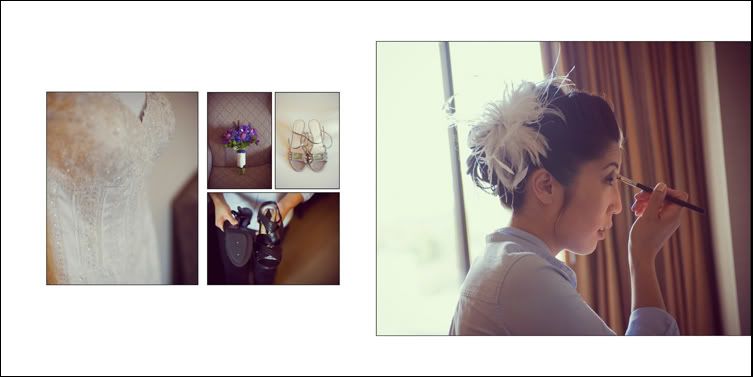 I love this spread from Missy and Mike's engagement session. Such a cool series of photos.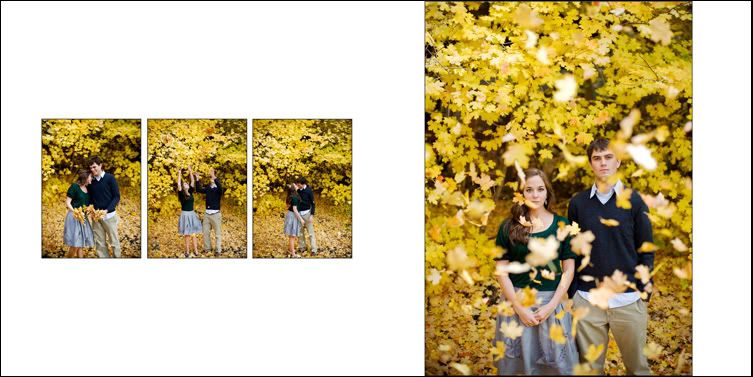 So precious. Probably one of my favorite "first looks" I ever captured.
From Rebecca and Erhan's wedding.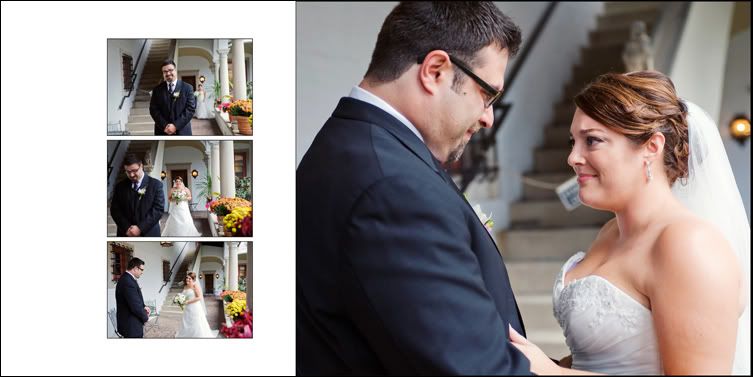 Missy and Mike wedding.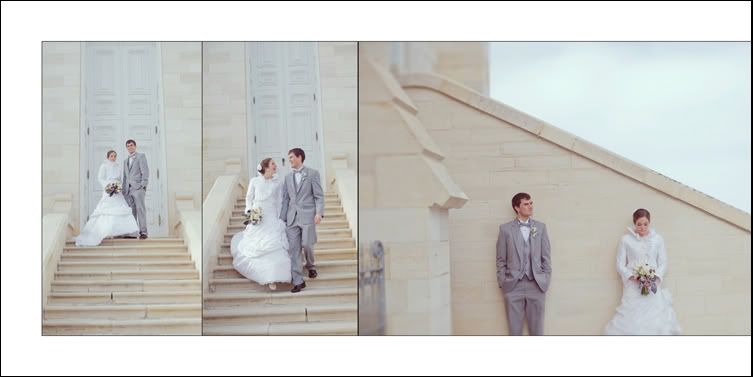 Two great "exit" spreads from Kimberley and Todd's wedding and Kris and Adam's wedding.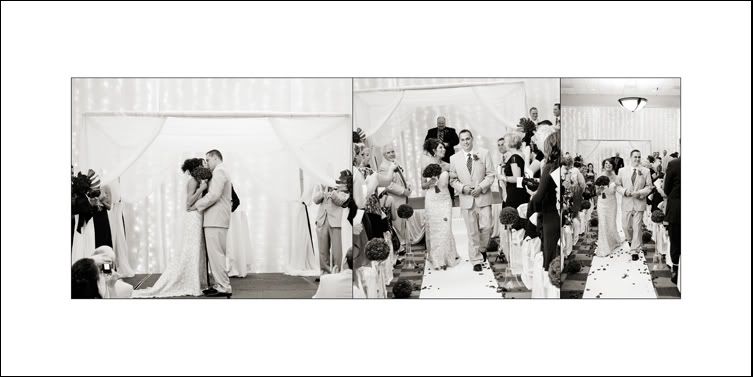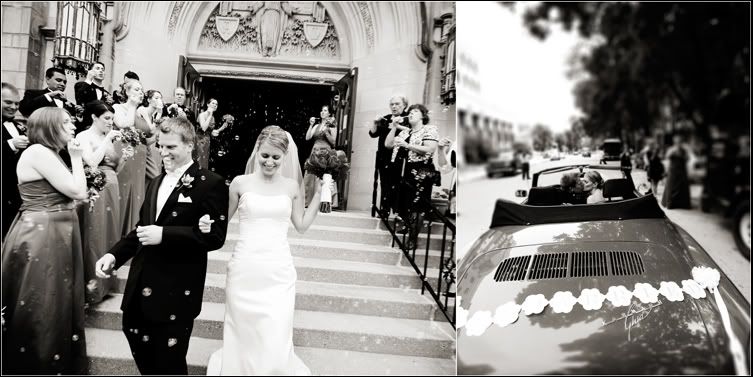 Kelley and Dean wedding.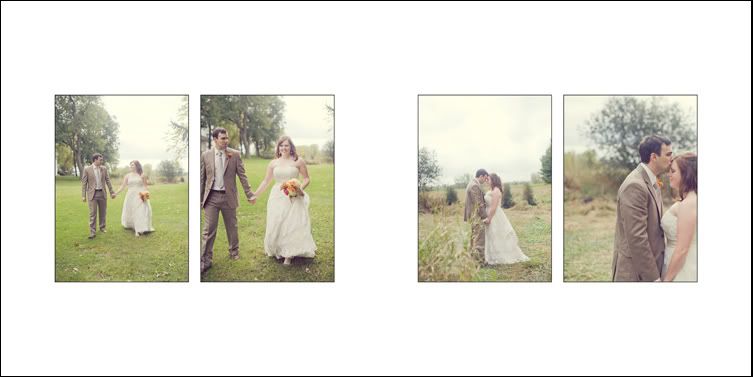 Sometimes one image is enough. From Martha and Korey's wedding.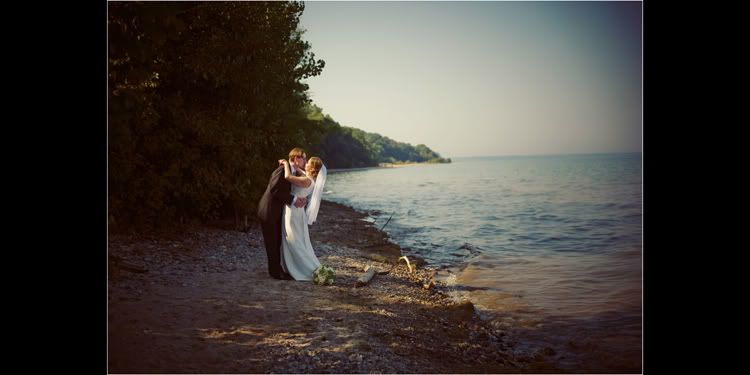 Kelly and Matt wedding.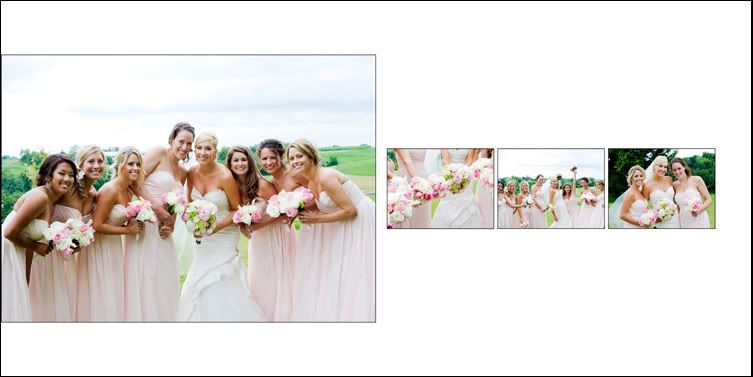 I try to make clean designs by not using a whole lot of images on one spread. Several images on one spread can be a little distracting and wont make as much of an impact as just a 2 or 3 would. Sometimes I break this rule if the images make a cool series like these two below. Since the photos match, the design is very pleasing to the eye. Spreads like this quickly become a favorite of mine to incorporate in a wedding album.

First spread from Monica's bridals and second spread from Megan and Gavin's wedding.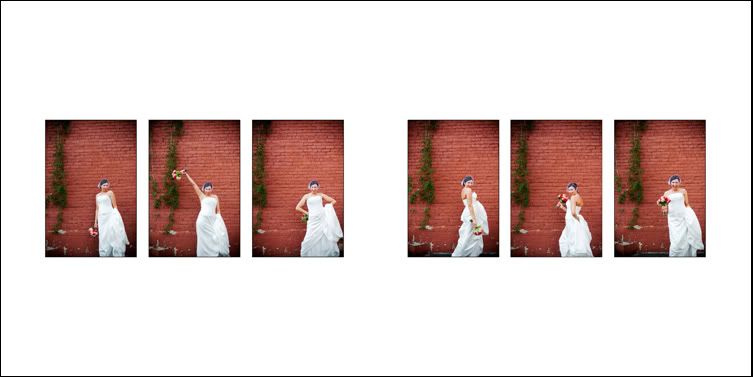 *For other wedding photographers*

If you are a wedding photographer like me who doesn't have a wedding album yet, please click here. Cypress albums is offering 30% off your own wedding album, CypressPrinting, and complimentary shipping if you send in your order by February 28th, 2010. I've been married 5 years and still do not have a wedding album. Sad, I know :) I offer Cypress albums to my clients and I'm absolutely thrilled with the quality of their albums. I'm so happy that I'll be getting my own album hand crafted by Cypress really soon!

Here is my favorite spread from our album. Look how cute we are :)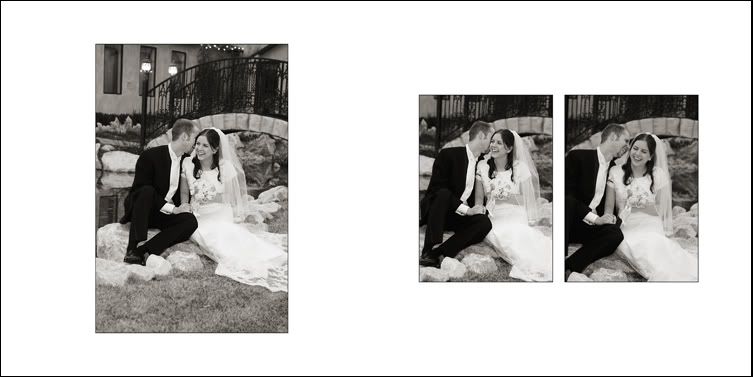 I hope everyone enjoyed Valentines Day!