Thank you to all the brides who came to the Bridal show in Provo yesterday! I had a great time and it was nice meeting all the brides that stopped by my booth. I look forward to hearing from a lot of you soon!

My booth


There is a story behind these flowers. Last month a 3rd grader threw a block of ice on the hood of my 95 Pontiac. We live right by a school playground and we usually have to park right by it. I was home when a police officer notified me of this. I took a look at the damage and I honestly didn't care because our Pontiac is kinda old(my husband and I actually want to drive it off a cliff sometimes). So I said it was OK and that they didn't need to pay for damage. When my husband and I arrived home from vacation we found this by our door with an apology note from the boy who damaged our car. I thought that was so sweet and that it would be perfect for using in the bridal show.

My cards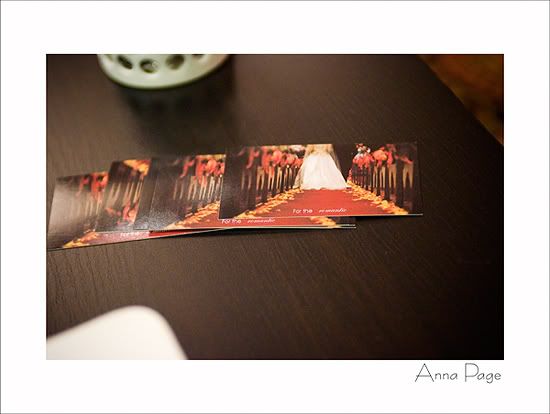 My brochures which were a huge hit! I had about 50 of them wrapped in ribbon but by the time I took these photos they were all given away. I still had a ton of ribbon left over from the last bridal show I did so I put them to good use.



I had an 11x14 canvas displayed near the front of my booth of one of my favorite bridal photos ever! Everyone got a kick out of it.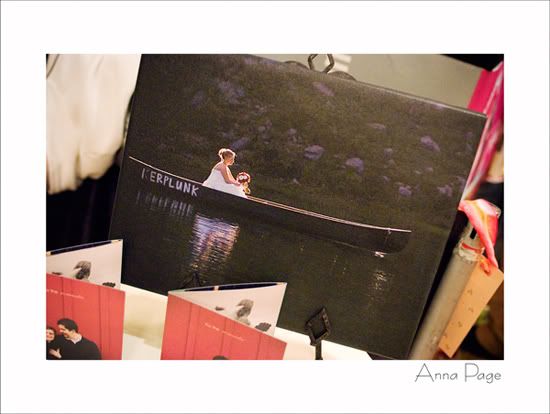 Very affordable cute chairs and table from Ikea.



We were able to fit the Ikea chairs, bench, easels, rugs, coffee table, framed photos and banner into our Honda Fit and still had enough space for a passenger. LOVE that car! We put everything else into the Pontiac.