Ok, so I went to Petsmart and saw these really cute winter hats for dogs. They had a blue and pink one perfect for my little Dinah and Bill. I had to have them and bought them! Now I'm sure the dogs aren't as thrilled about them as me(as you can tell in the photos below!) but gosh don't they look adorable?!

Dinah looking embarrassed :)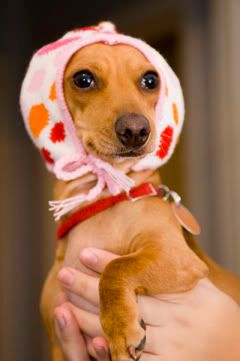 Bill looking...well like he usually does.