I haven't been hanging around the blogging world that much lately. We have been pretty busy packing some things away and "un-cluttering" our apartment before we move. I finally got one of my sample albums in the mail a week or so ago. It is beautiful!

I chose to get a sample of Rachel and Ryan's wedding that was back in September. I chose a 10x10 coffee table book with a black book case to protect it(all coffee table books come with these!).

They also come with a slip cover.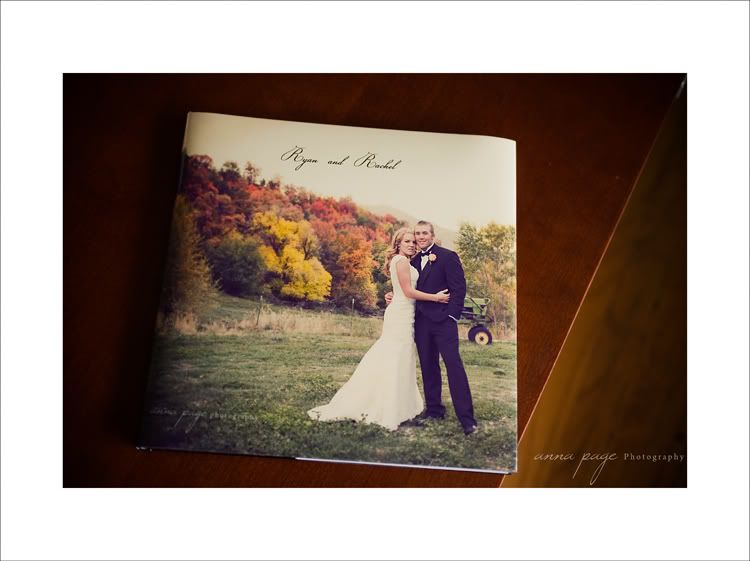 The pages are pretty thin and flimsy.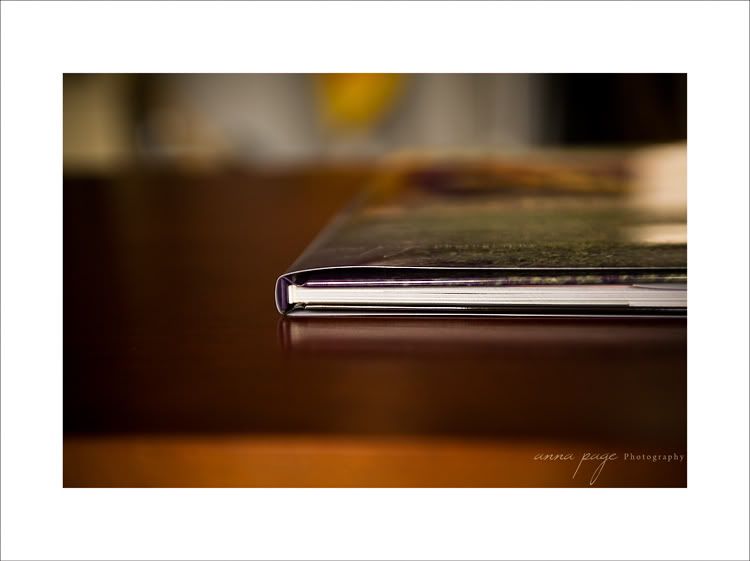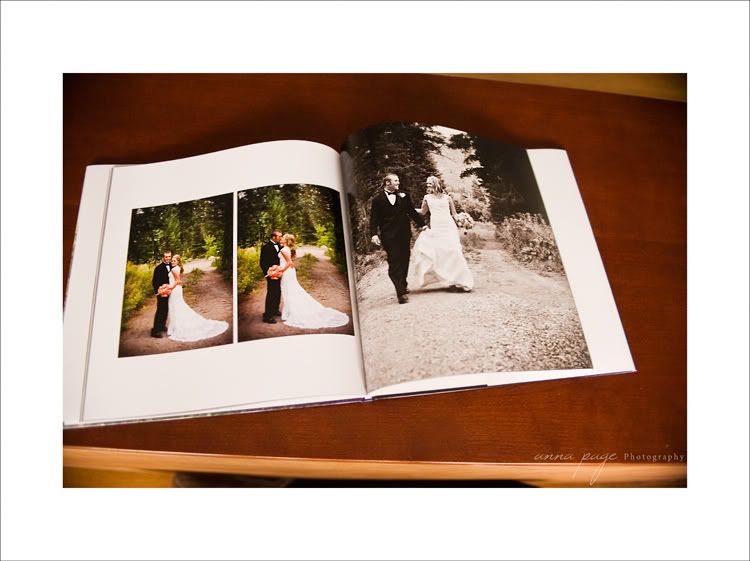 The book case that comes with the book can be either red or black. You can also choose a custom hot stamp for the case. Most couples either put their names or the wedding date.