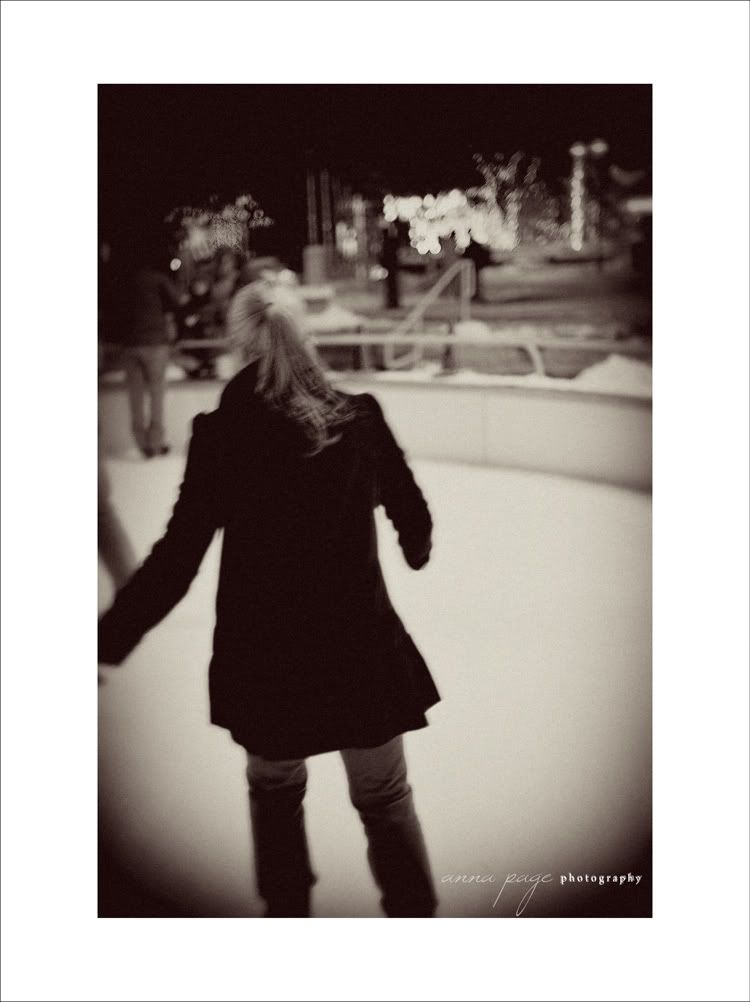 My husband Jonathan and I went ice skating together for the first time. I had always wanted to go to an outdoor ice skating rink. We found one right in the middle of downtown Salt Lake. It was perfect with all the Christmas lights everywhere. I'm proud to say that I didn't fall once while skating :)

December is absolutely my favorite month of the year(except of course June, my birthday month). It was so cute watching couples(some of them I can tell were on their first date or something) skating together and keeping each other from falling. One of them even fell ON each other and it seriously looked like a scene out of a romantic comedy. So, so cute. I love winter. Go ice skating if you get the chance!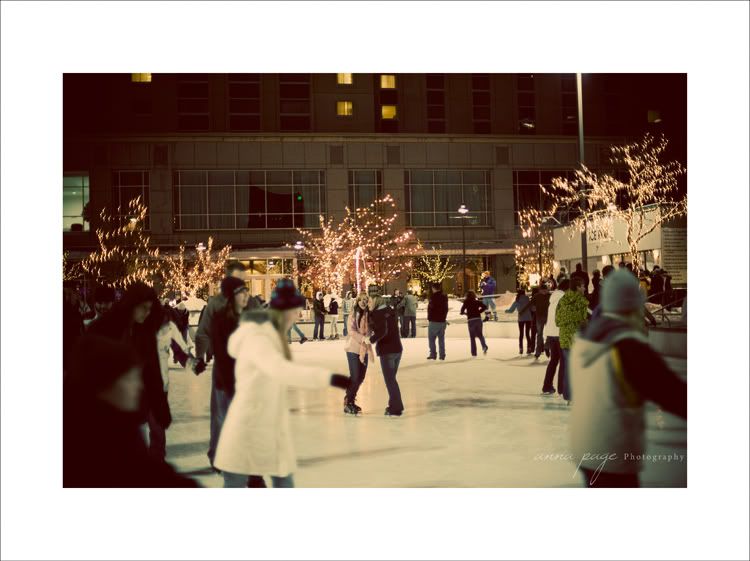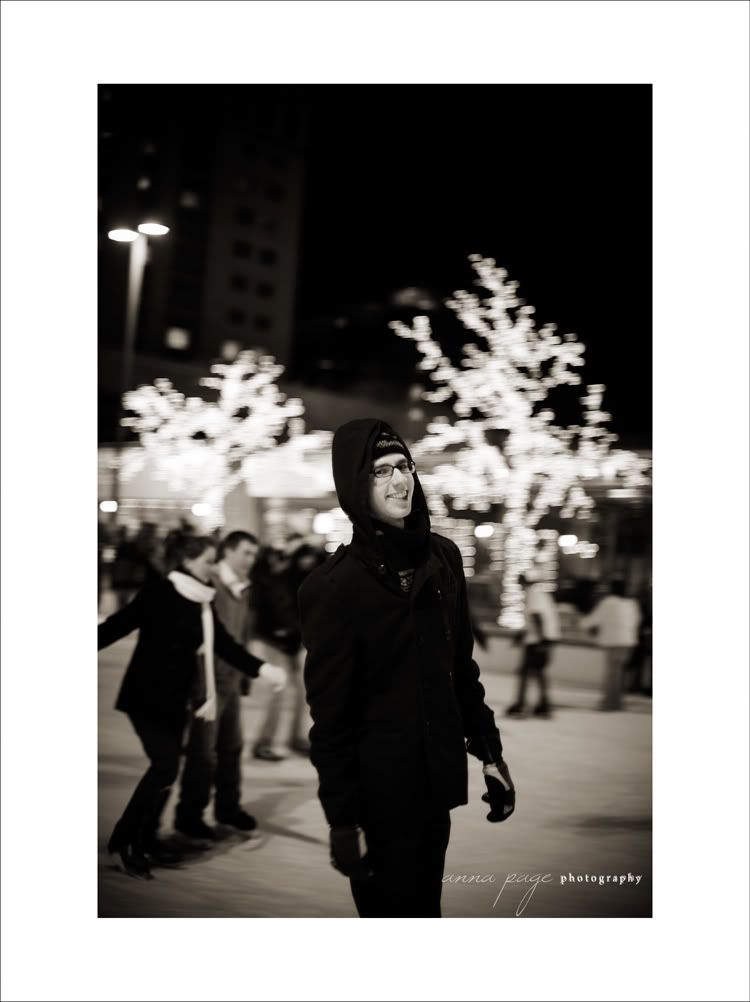 We asked a random stranger to take our picture by these lights. The guy was dazzled by my "big camera" and thought it was so cool that he got to use it for a minute. He did good!