Since I've been home I was able to meet my newest nephew, Rowan. You may remember his big brother Will from this blog post a couple years ago. Will is now a proud big brother and couldn't be more happy to have Rowan.

I brought my camera for a visit and had to get one shot.



My brother Jayce(Will and Rowan's daddy) giving his little brother Tyler a kiss. 1981.



Big brothers Jayce and Tyler giving baby sister Anna Page a kiss. 1984.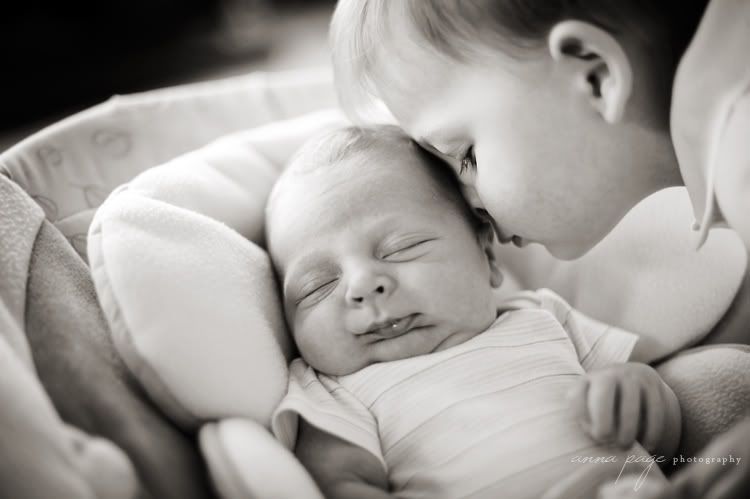 Big brother Will giving baby brother Rowan a "kiss"(more like scrunching his nose on Rowan's head) :) 2009.

Of course we had to get one shot of just Rowan. So precious!