I'll be out of town from Thursday May 22nd to Sunday May 25th. We will not have any email access but will have our phones on us. My husband and I are flying all the way out to D.C for Preethi and Daniel's wedding. Some of you may remember their engagements back in January. The day before the wedding we're doing Preethi's bridals in D.C so watch for her photos first thing when I get back!

Here's a picture of me in a photobooth at Michele and Brian's wedding in early May. I thought the photobooth was such a fun touch to their awesome wedding! Matt at Party Picturebooth owns the photobooth and lets brides and grooms rent it for their weddings. So cool!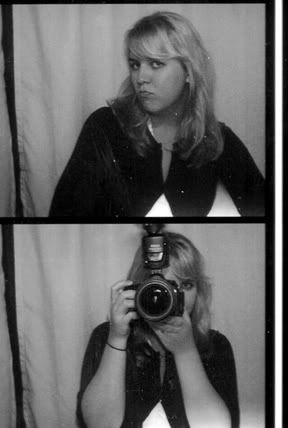 Pouty....professional.

Originally there were 4 photos but I hated the first two and didn't want to re-do it and waste their film on me!