Our very, very sad attempt at a family picture. The one we took last year was much better but I needed an updated one to include our newest baby, Danny. Two dogs is much easier to handle than three! *by the way we did this with a tripod all by ourselves! I don't recommend it. You can totally tell Jonathan is thrilled!*

I just had to do it today since the snow is so pretty and I prefer snow family photos over colorful leaves.

Next year we'll probably invest in a photographer ;)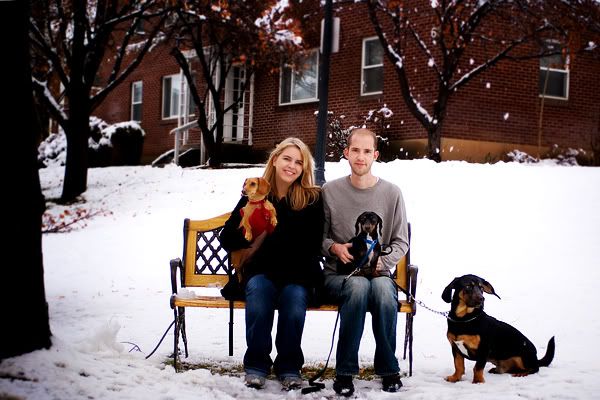 Happy Holidays from the Wheelers: Jonathan, Anna, Dinah, Billy and Danny.