"All that I am or ever hope to be, I owe to my angel Mother." Abraham Lincoln.

I love that we both like to people-watch.
I love that I can take you shopping with me and you will be brutally honest and tell me when I look fat in something :)
I'm grateful that you were patient when helping me with homework especially when I really didn't want to do it.
I love all our jokes that no one else knows.
I'm grateful that you were there for me when I was going through a devastating break up with a boyfriend.
Laughed when you offered to beat him up for me :)
I love that I have your smile.

Thanks, Mom, for everything you've done.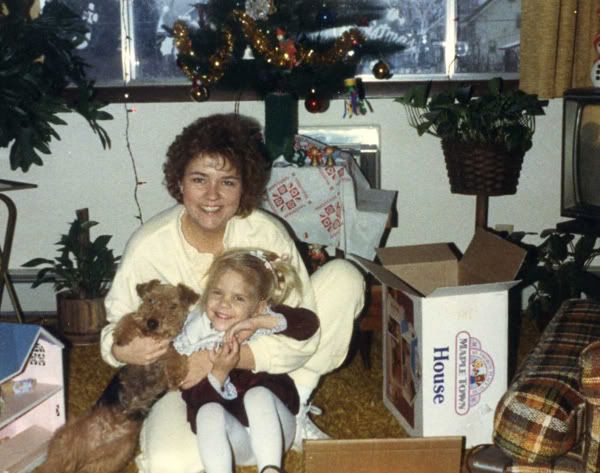 Mom, me and our dog Lucy. Christmas 1988.