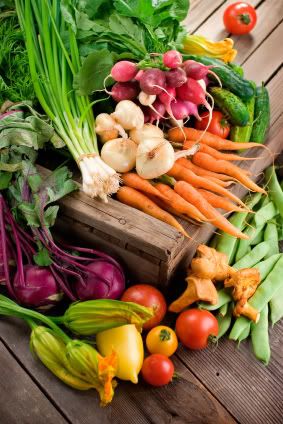 Starting tomorrow, I'll be going on a raw food diet for a week. So I'll only be eating raw vegetables, fruits, greens, nuts, and seeds. You ask why I decided to do this? Well, my husband, Jonathan, has been a vegetarian since he moved out to Utah about 6 years ago. For awhile he ate raw food but then went off of it. Now he is trying to eat all raw food again and I kinda thought he was a little crazy! He read the book 12 Steps to Raw Foods and I decided to read it since I was on a reading craze(I had just finished the Twilight books and was wanting anything to read).

If you're considering eating raw food, I would definitely recommend this book. The woman who wrote the book talks about her family's poor health before going on all raw food. She had arrhythmia, her husband had many health problems including chronic rheumatoid arthritis, her daughter had asthma and her son was recently diagnosed with diabetes. She was determined to find a way to make her family healthy, especially her son because she didn't want him to take insulin. She found the raw food diet and decided to try it with her family. She noticed a significant change in her families health within days!

The book also goes into how society is so dependent on processed foods and how cancer is claiming lives at an alarming rate every year because of processed foods. I used to depend on cooking all my veggies but in preparation of my week-long diet, I decided to eat my veggies raw including spinach. I ate spinach raw for weeks. One time while Jonathan and I went out to eat, I ordered a plate that had cooked spinach in it. I tried it and it was horrible only because I was used to eating it raw. Ever since I've been eating spinach raw, I've actually been craving it, which never happened before.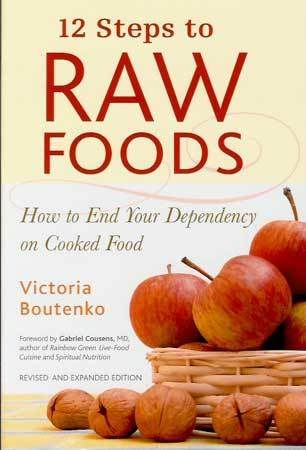 It's going to be one very interesting week for me since I'm so dependent on chocolate, milk and bread. I'm not looking forward to being deprived of those things, but I am excited on how I will feel while I'm on this diet(having more energy, not feeling weighed down). At the end of the week, I'll write a blog about how I feel and most likely all my hissy fits that my husband will have to put up with :)

Wish me luck!